Catching up a little on last week's happenings! 
Book Club
I thought it would be fun to have a book club for the teen girls in our homeschool group.  I'm looking for ways to connect some of the older kids in our group.  We have 6 families in our group and we are meeting once per month.  The moms met together in the summer to make some plans for how the club would work. 
Rebecca hosted the first book club.  Each girl is taking a turn hosting which includes coming up with a list of questions, leading the discussion and making/providing food/snacks for the group.  The book we started with is Esperanza Rising. 
As expected, the girls were a little quiet during our first club.  I hope that as they get more comfortable with each other, they will realize that there aren't right and wrong answers and that they will be able to share their thoughts and opinions.  This can be such a hard thing at any age - and maybe especially at this age. 
The girls posed for a picture after the discussion.  (We are missing two of our members who unfortunatly had to miss the first meeting.) 
Rebecca made some wonderful foods.  She made Mexican wedding cookies, a licorice cookie, a 7-layer dip (not in the picture), a lime drink and cinnamon chips with a fruit salsa.  It was all delicious!  It was fun to see the girls relaxing, laughing and having fun over food. 
I pray that this time together would be sweet - for everyone.  I pray that God will bless it for His good and that friendships will be strengthened during this time.   More in September on our next meeting.
Friends
Speaking of friends, it was a delight last week to have my best friend from high school and her son come stay with us for a couple of days!  Her son is going to college locally and they came up for the orientation.  I'm looking forward to more visits in the future too!
We had fun talking and catching up.  My boys loved playing with her son!  I frequently have them asking me now when he can come over again!   It's fun to watch them. 
I'm thankful for the gift of friendship and for the many ways that God has blessed me with friends!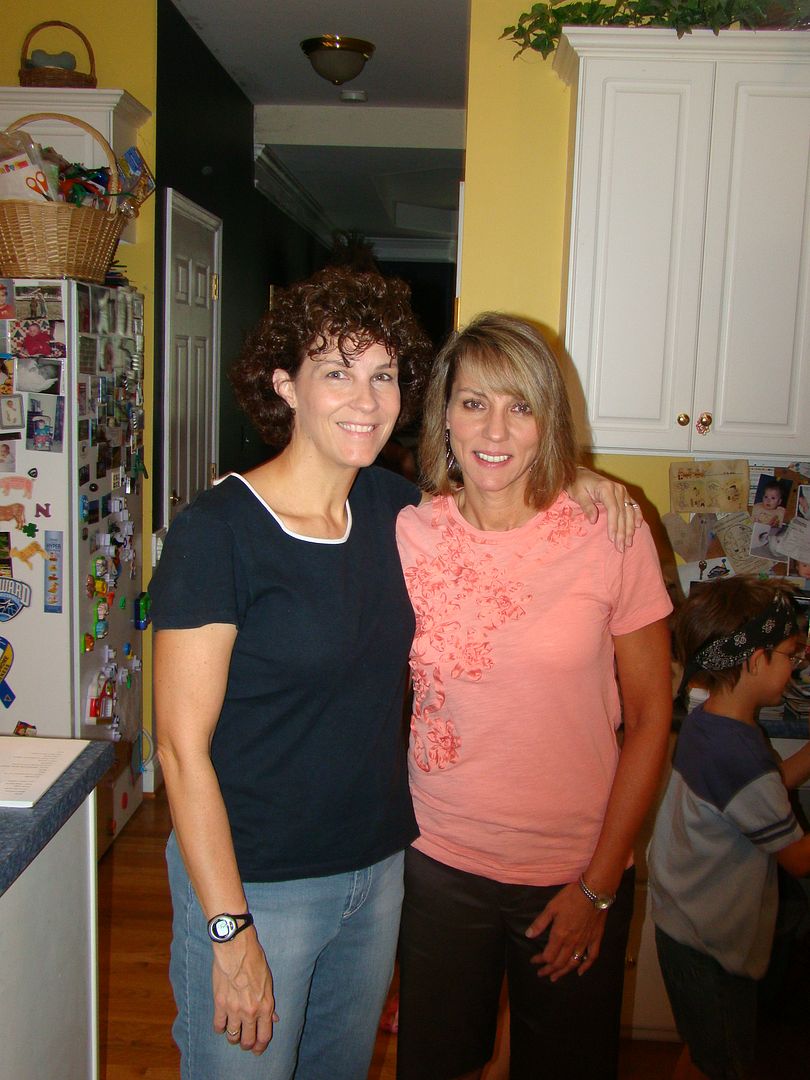 Blessings
Leslie