I found this cute tutorial for making a
pillowcase dress
and decided that I wanted to try it.  It was very easy and I finished it in one evening!  Gotta love a project that goes together that quickly.  Here's the finished product.
Here it is on our sweet little model!
Can you tell this is a girl who is used to the camera?  LOL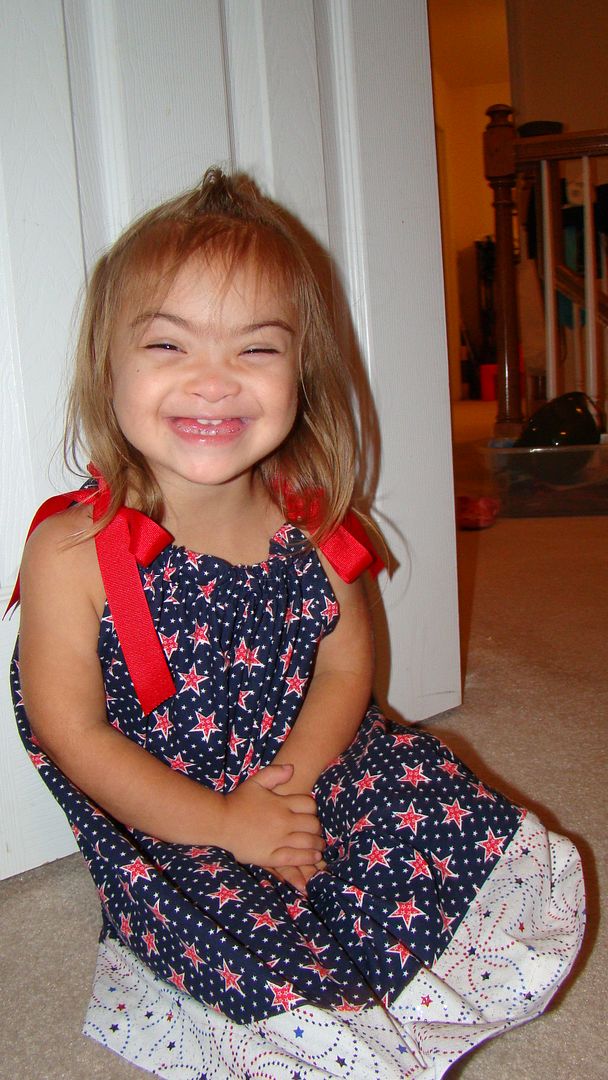 Any suggestions on treating the ends of the ribbon so it doesn't ravel?  Or suggestions on keeping it tied tightly while a wiggly, active 3yo is wearing it? 
Now, she is all ready for the 4th of July!  Any suggestion on making a bow out of ribbons?  Anyone?  I'd love something cute for her hair.  It's super fine so would need to be lightweight.   It may be too late to make anything, but would be helpful to know for the future!
Now I just need to find something patriotic for the other kids to wear. 
Happy 4th of July!
Blessings
Leslie
PS  Our van is fixed!  It was a cheap and easy fix!  Thank you God!!!  For those who are curious it was a fuse and we needed a new battery.  So thankful that it happened at home and it was back to us in less than 24 hours.