We received a note from our local JDRF (Juvenile Diabetes Research Foundation) recently.  For those who signed up for the JDRF walk (in Oct), their family could attend a Durham Bulls baseball game!  It sounded like a lot of fun, so we signed up for both!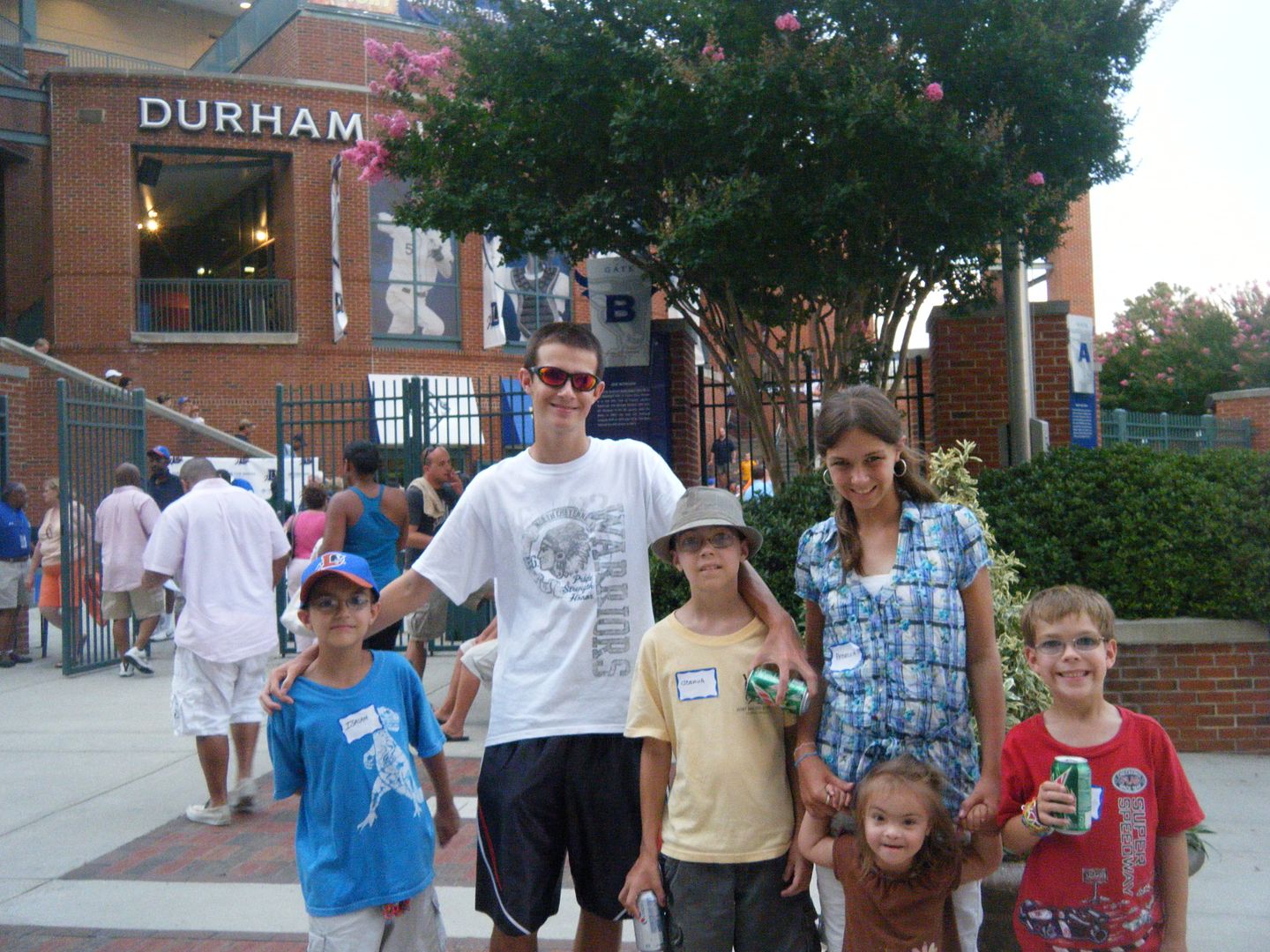 We headed out just after talking with Joshua's endo about his numbers.  She had reviewed them and we made some changes to his morning basal rates (the constant rate of insulin he receives throughout the day).  Also a change in his morning bolus rate (the insulin that coveres the carbs that he eats in addition to covering any "high" amount).   We are hoping this will bring his numbers back to a healthy range.  Thank you for those that have been praying.  It's hard to watch your child not doing so well and do be doing all that you can to help him. 
The game was an evening game - but it was still VERY, VERY HOT!!!  We met in a "box" on the 1st base side of things.  There weren't regular stadium seating but rather picnic tables which was really nice for eating!  We had dinner provided - hamburgers, hot dogs, fried chicken, mac n cheese, potato salad and baked beans.  No, not a special meal for diabetics.  I think this was the standard meal as I saw other groups eating similarly.  It was yummy.  My kids were thrilled by the drinks!  LOL  The vending machines were set so that you could get a drink for FREE.  They all thought this was awesome!
We ate dinner together.
Joshua is holding his pump preparing to bolus.  We actually saw just one other person doing a blood check.  It is amazing how few people we have ever seen do this!
Someone gave Isaiah a Durham Bulls hat.
Then took turns walking around a bit to see the game and get a change in scenery.  It was hard for my littles ones to watch the game.  Rebecca spent some time taking  photos of them and got some great shots!
Rebecca played with taking some close-up shots and also some creative shots.  (She was having fun with this.)  I think she did a great job.  This would be a great thing to take an interest in, don't you think?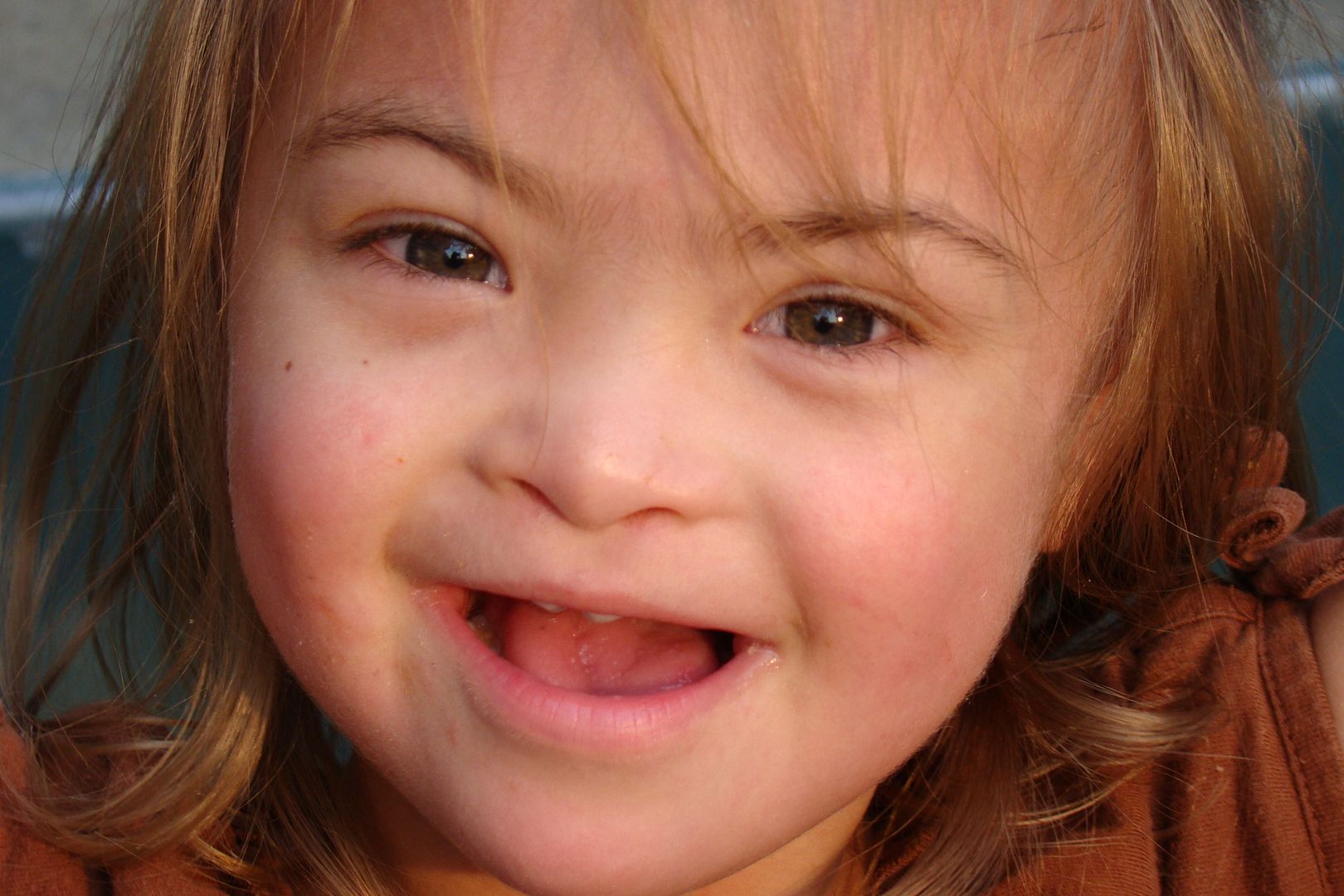 It's fun seeing your children enjoying each other.  I don't think I could ever tire of that!
We didn't stay for the whole game - too hot and people weren't interested in sitting.  It was fun while we were there though and I'm thankful for the opportunity to go!    It's always fun to hang out with my family!  Thanks JDRF!
Blessings
Leslie