I've been honestly surprised at how this topic has hit the homeschooling world this week! It's been posted on numerous message boards and the hits on my blog have been astounding! I'm thrilled though that people are hearing the message about Sue's wonderful system and hope that it will bless many other families as it has ours!
If you are interested in doing this system - please consider buying Sue's book. She has put a lot of time and effort into this system and has shared many points in her book that you aren't going to get from a blog post or message board thread.
One question that I've been asked several times is "where did you get the shelf and boxes". I found both at Target. The shelves are actually in the laundry aisle at my target. Here are the details on the shelf from the box (which is orange). The cost is approx $15
It's 27 5/8 H x 24 1/4 W x 11 3/8 D and called a 4-Tier Accessory Shelf
Here is what the box looks like in case you are visual like I am.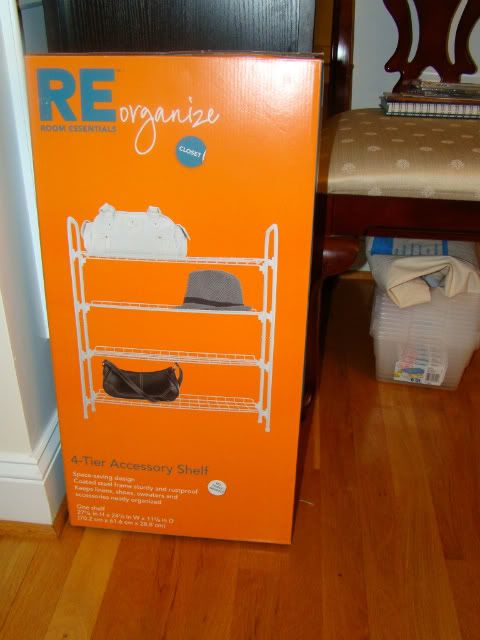 I also bought the boxes there and they cost $1 each.
Ami
posted a great piece today about why she likes the workbox system. I have to agree with her on all of it.
More tomorrow on a different topic - though this has been a fun one!
Blessings,
Leslie